Switching 3PL warehouse partners can be a major decision for businesses of all sizes. It's important to take careful consideration and planning to ensure a seamless transition that meets your specific business needs. In this guide, we will discuss the signs of an underperforming 3PL partner, with a checklist to follow when selecting and transitioning to a new provider.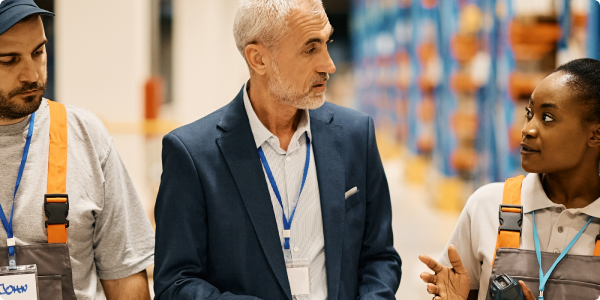 What are the signs you need a new warehouse partner?
Poor service quality
If you are consistently experiencing issues such as damaged or lost inventory, late deliveries, or inaccurate orders, it may be time to consider a new warehouse partner.
Lack of communication
Communication is key in any business relationship, and if your warehouse partner is unresponsive or doesn't provide timely updates, it can cause delays and disruptions to your operations.
Inadequate technology
A warehouse partner with outdated technology can cause delays and inefficiencies in your supply chain. If your partner's technology is unable to keep up with your business needs, it may be time to look for a partner that can offer more advanced solutions.
Location
If your current warehouse partner is located too far away from your customers or suppliers, it can result in increased shipping costs and longer delivery times. A partner located closer to your key markets may be a better fit for your business.
Cost
If your current warehouse partner is becoming too expensive or is not offering a competitive pricing structure, it may be time to explore other options.
Lack of flexibility and scalability
If your warehouse partner is unable to adapt to changes in your business needs, such as seasonal fluctuations or new product launches, it may be time to find a partner that can offer more flexibility.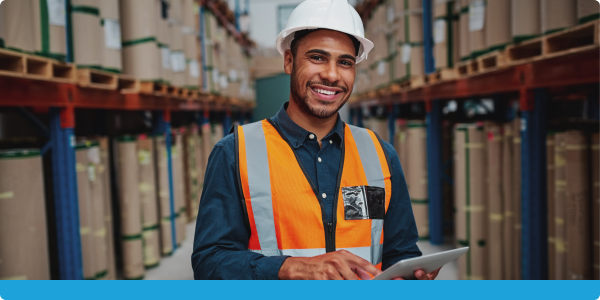 Steps to consider when transitioning to a new 3PL warehouse partner
Here is a checklist to follow when switching 3PL warehouse partners:
Evaluate your existing warehouse partner
Evaluate your current 3PL warehouse partner, considering service quality, communication, technology, cost, and location.
Define your business requirements
Identify your current and future logistics requirements, including your transportation needs, warehousing and distribution requirements, and any other value-added services that you may require.
Evaluate potential 3PL providers
Conduct a thorough evaluation of potential 3PL providers to determine which provider best meets your business requirements. Factors to consider include their experience in your industry, their geographic coverage, their operational and technology capabilities, and their pricing.
Develop a transition plan
Develop a detailed plan that outlines the steps necessary to transition from your current 3PL to the new provider. Your plan should include timelines, milestones, and communication plans.
Establish a project team
Establish a project team that includes representatives from your company and the new 3PL provider. This team will be responsible for overseeing the transition process.
Communicate with your current 3PL
Notify your current 3PL of your plans to transition to a new provider. Be sure to provide adequate notice to ensure a smooth transition.
Transition to your new 3PL
Work closely with your new 3PL to ensure that they fully understand your business requirements and are prepared to transition inventory and their facility and execute on your business needs. Be sure to test new systems to ensure that it meets your business needs seamlessly connects with your existing systems. Lastly, make sure to monitor the transition process closely to ensure that it is proceeding according to plan. Be prepared to make adjustments as needed.
Switch to WarehouseQuote
Switching 3PL warehouse partners can be a complex process, but by partnering with WarehouseQuote we can ensure a successful transition. Through partnership, your business will never have to source another 3PL warehouse with a network with 250+ locations, gain in-house supply chain expertise for everything from facility onboarding to day-to-day operational support, and an integrated technology platform for networkwide inventory and order visibility.