What is 3PL warehousing?
A 3PL (third-party logistics) warehouse is a facility that provides storage and distribution services to companies that outsource their logistics and supply chain management functions. The types of 3PL services a warehousing and fulfilment partner can provide vary depending on the specialization and expertise. A few of the most common services include:
Inbound and outbound logistics
Receiving and storage 
Retail fulfillment
B2B distribution
Ecommerce fulfillment
Labeling
Kitting and assembly
Pick, pack, and ship
Transload and cross-dock services
Returns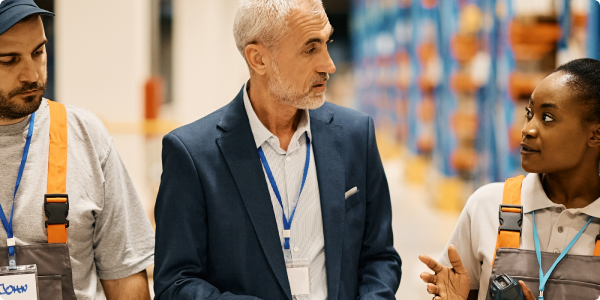 Types of 3PL warehouses
Public warehouses
Public warehouses are owned and operated by third-party logistics providers, and they offer warehousing services to a wide range of customers. They typically provide basic warehousing services, such as storage, handling, and distribution.
Contract warehouses
Contract warehouses are dedicated facilities that are operated by 3PL providers for a specific client or group of clients. These facilities are designed to meet the unique needs of the client, and they typically offer a wide range of value-added services, such as packaging, labeling, and quality control.
Distribution centers
Distribution centers are specialized warehouses that are designed to handle large volumes of goods and to facilitate fast and efficient distribution to retailers or other end customers. They are often located close to major transportation hubs and have advanced technology and systems in place to optimize the distribution process.
Fulfillment centers
Fulfillment centers are warehouses that are specifically designed to handle e-commerce orders. They typically offer a range of services, including order processing, pick and pack, and shipping.
Cold storage warehouses
Cold storage warehouses are specialized facilities that are designed to store and handle perishable goods, such as food, pharmaceuticals, and medical supplies. They are equipped with temperature-controlled environments and advanced monitoring systems to ensure that the goods remain fresh and safe.
Hazmat warehouses
Hazmat warehouses are specialized facilities that are designed to store and handle hazardous materials, such as chemicals, explosives, and radioactive materials. They are equipped with special safety features, such as ventilation systems, fire suppression systems, and emergency response equipment.
Bonded warehouses
Bonded warehouses are specialized facilities that are authorized by the government to store imported goods that have not yet been cleared by customs. They offer secure storage for these goods and can provide value-added services, such as repacking and labeling, while the goods are being held

What are the benefits of using a 3PL warehouse?
Scalability
3PL providers can often scale their services up or down to meet the needs of their clients, allowing your company to adjust logistics needs as the demand for your product fluctuates throughout the year.
Operational precision
3PL providers typically have extensive experience and knowledge in logistics and supply chain management, allowing them to provide more efficient and effective solutions than companies can often achieve on their own.
Business efficiency
By outsourcing logistics functions to a 3PL provider, companies can focus on their core business activities, rather than spending time and resources managing day-to-day operations.
Cost reduction
When outsourcing logistics functions to a 3PL provider, companies often save money on warehousing, transportation, and other associated logistics costs.
But before choosing a 3PL warehouse, many things need to be considered about your business, the commodity you're selling, and the consumers purchasing your product.

Key qualities to look for in a 3PL warehouse provider
Experience and expertise
Look for a provider with experience in your industry and a proven track record of success.
Technology and systems
Make sure the provider has up-to-date technology and systems in place to manage logistics operations efficiently. This includes warehouse management systems (WMS), transportation management systems (TMS), and order management systems (OMS) that integrate with clients' systems to provide real-time visibility into inventory, orders, and shipments.
Flexibility and scalability
Ensure that the provider can scale their services to meet your changing needs and has the flexibility to adjust their services as required.
Experienced staff
The best 3PL warehouses have experienced staff who are knowledgeable about industry regulations and best practices. They have the expertise to handle complex logistics operations and can offer advice and guidance to clients on how to optimize their supply chain.
Customer service
Look for a provider that offers excellent customer service and communication, so you can stay informed and involved in the logistics process.
Reliable transportation
The best 3PL warehouses have reliable transportation networks that can handle local, regional, and international shipments. They have established relationships with carriers and can negotiate favorable rates on behalf of their clients.
Robust security measures
The best 3PL warehouses have robust security measures in place to protect clients' inventory and prevent theft or damage. This includes CCTV surveillance, access control systems, and 24/7 monitoring.
Continuous improvement
A good 3PL is always looking for ways to improve their operations and services. They use data analytics and reporting tools to identify areas for improvement and implement changes to optimize their clients' supply chain.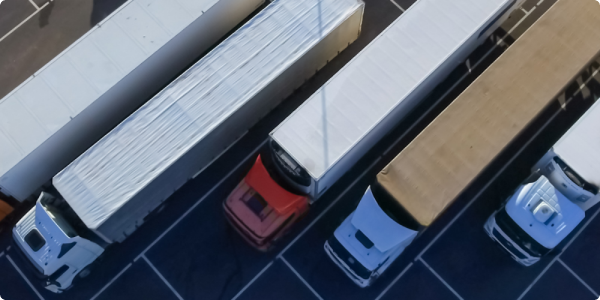 3PL warehouse pricing
The cost of 3PL warehousing services can vary depending on location and environment type. WarehouseQuote releases a warehouse pricing index (WPI) report on a quarterly basis providing national and regional pricing insights at the national, regional, and division level. Check out our latest Warehouse Pricing Index (WPI) report below.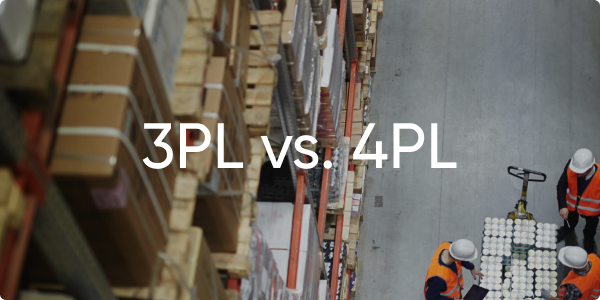 3PL vs 4PL
What is a 4PL?
A fourth-party logistics provider, or 4PL, has pre-established relationships with network of 3PL operators with integrated technology to provide visibility into inventory, orders, and operations with a single technology platform. A 4PL provider also has enhanced integration capabilities to seamlessly connect and automate inventory and order data into your existing systems such as an ERP.
Benefits of a 4PL versus a 3PL
Unified 3PL warehouse network with relationships with vetted providers
Flexible and scalable partner that grows with your business
A single point of contact with in-house supply chain expertise
Enhanced technology with inventory and order visibility across sales channels
Seamless integrations with your sales channels, ERPs, and ecommerce platforms
For more information, read our article discussing the difference between a 3PL and 4PL partner.

Partner with WarehouseQuote
If your business is re-evaluating its warehousing and fulfillment strategy, consider WarehouseQuote. Our 3PL warehouse and fulfillment network of 250+ vetted providers coupled with an integrated technology platform and in-house supply chain expertise can help your business scale into new markets and sales channels with confidence.
Frequently asked questions
What does 3PL mean?
3PL stands for third-party logistics. It refers to the outsourcing of logistics and supply chain management functions to third-party provider. The purpose of a 3PL is to streamline logistics so businesses and brands can focus on their core competencies.
What's a 3PL warehouse?
3PL warehouse, also known as a third-party logistics warehouse, is a facility operated by a third-party logistics provider (3PL) to handle the storage, inventory management, and distribution of goods on behalf of your business.
How is WarehouseQuote different than a 3PL?
WarehouseQuote has a 3PL warehouse network of 250+ vetted providers to help businesses and brands scale into new market and sales channels with a single partner and technology platform.