When it comes to logistics and supply chain management, businesses often rely on third-party logistics (3PL) and fourth-party logistics (4PL) providers to help scale and streamline their operations. While both offer similar services, there are some key differences between the two that are important to understand. In this article, we will take a closer look at 3PLs and 4PLs to help you determine what's right for your business.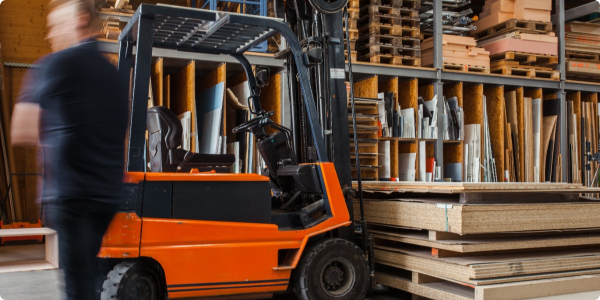 What is a 3PL?
A third-party logistics provider, or 3PL, is a company that provides outsourced logistics services to businesses. These services can include transportation, warehousing, order fulfillment, inventory management, and more. Essentially, 3PLs take care of the logistics tasks that a business would normally handle in-house. This allows businesses to focus on their core competencies while leaving the logistics to the experts.
What is a 4PL?
A fourth-party logistics provider, or 4PL, has pre-established relationships with network of 3PL operators with integrated technology to provide visibility into inventory, orders, and operations within a single technology platform. A 4PL provider also has enhanced integration capabilities to seamlessly connect and automate inventory and order data into your existing systems such as an ERP.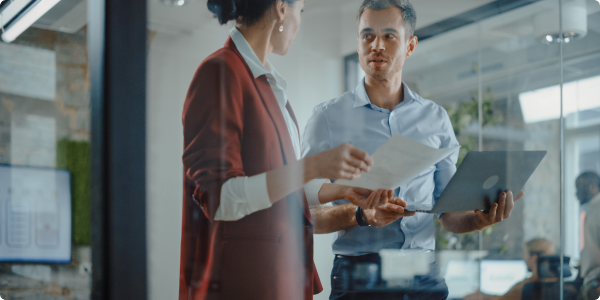 Characteristics of a 4PL warehouse provider
Single point of contact
A 4PL warehouse provider can simplify and streamline your warehousing network to a single point of contact.
3PL warehousing and fulfillment network
A 4PL typically has a 3PL warehouse network of pre-established operator relationships and manages inventory, orders, and operations on behalf of the client's business.
Integrated technology platform 
A majority of 4PL's also offer an integrated technology platform that connects with your warehouses, sales channels, ecommerce platforms, and ERPs for enhanced inventory and order visibility within a single technology platform.
Consulting and advisory services
A 4PL provider typically has consulting and advisory services within their solution offering. WarehouseQuote can leverage your order data to perform SKU rationalization and distributed SKU placement studies to continuously improve your supply chain.
How a 4PL works
Analyze
We'll review your business requirements and analyze the current state of your warehouse network.
Design & build solution
We'll design a custom warehouse solution tailored to your unique business needs leveraging our network, facility sourcing, and integrations expertise.
Onboarding & manage
We'll manage the facility onboarding process and act as a true extension of your operations team including the day-to-day operations management, inventory accountability, order advocacy, and performance management.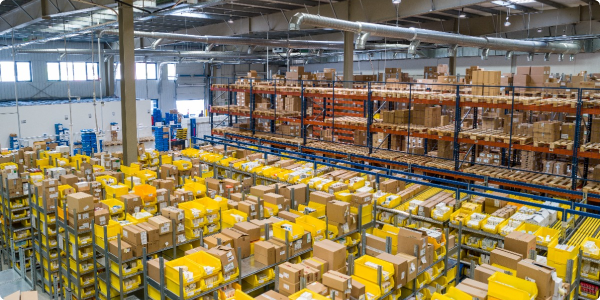 Comparison between 3PL and 4PL
Scope of services and capabilities
The biggest difference between a 3PL and 4PL is the scope of services offered. A third-party logistics (3PLs) provider typically provide specific logistics services, such as transportation or warehousing. In contrast, a 4PL provides manages your network of 3PL warehouses, overseeing everything from sourcing to integrations and execution.
Control
A 3PL operates on behalf of a company, but the company retains control over its own supply chain. The 3PL is responsible for executing logistics tasks but does not have the final say in decision-making. A 4PL, on the other hand, helps provide business advisory and decision support to guide a company's logistics operations.
Flexibility
A 4PL provides more flexible than a 3PL. With fixed assets like warehouses, they can't easily adjust their operations to meet the needs of their clients. 4PL warehouse providers, like WarehouseQuote, provide businesses with flexibility to add or move warehouse locations based on shifts in their warehousing and fulfillment strategy.
Technology
Both 3PLs and 4PLs rely heavily on technology to manage logistics operations. However, 4PLs typically have more advanced technology platform including integrations with ERP's, ecommerce platforms, retail partners, and marketplaces. This makes it easier for 4PLs to manage complex warehousing and fulfillment networks.
Cost
Because 4PLs provide a broader range of services, they are typically more expensive than 3PLs. However, many businesses find that the benefits of warehousing and fulfillment network management are worth the additional cost.
In conclusion, while both 3PLs and 4PLs provide valuable logistics services to businesses, they differ in their scope of services, level of control, flexibility, technology, and cost. Ultimately, the decision of which provider to use will depend on the specific needs of the business and the level of logistics expertise required.

Partner with WarehouseQuote
If your business is considering the re-evaluation its warehousing and fulfillment network, consider WarehouseQuote. We're a 4PL warehousing provider helping businesses and brands manage their warehouse operations through a nationwide 3PL network, integrated technology platform, and in-house supply chain expertise.
Frequently asked questions
What does a 4PL stand for?
A 4PL stands for "Fourth Party Logistics." It is a term used to describe a type of logistics service provider that goes beyond traditional third-party logistics (3PL) services. A 4PL acts as an external supply chain manager, coordinating and integrating various 3PL services and other supply chain partners to optimize efficiency, reduce costs, and improve overall performance. They serve as a single point of contact and take responsibility for managing the entire supply chain network, often utilizing advanced technologies and analytics to drive optimization and decision-making.
What services does a 4PL provide?
A 4PL (Fourth Party Logistics) provider offers a wide range of services including strategic planning, network optimization, warehouse management, vendor management, integrations, performance monitoring and reporting, business advisory, and consulting.
Is WarehouseQuote a 4PL? 
WarehouseQuote is a 4PL warehousing and fulfillment provider helping businesses and brands manage their 3PL warehouse networks with and integrated technology platform and in-house supply chain expertise.