TECHNOLOGY PLATFORM
Improve visibility.
Maximize efficiency.
Manage and track inventory, orders, and operations across network
from a single technology platform.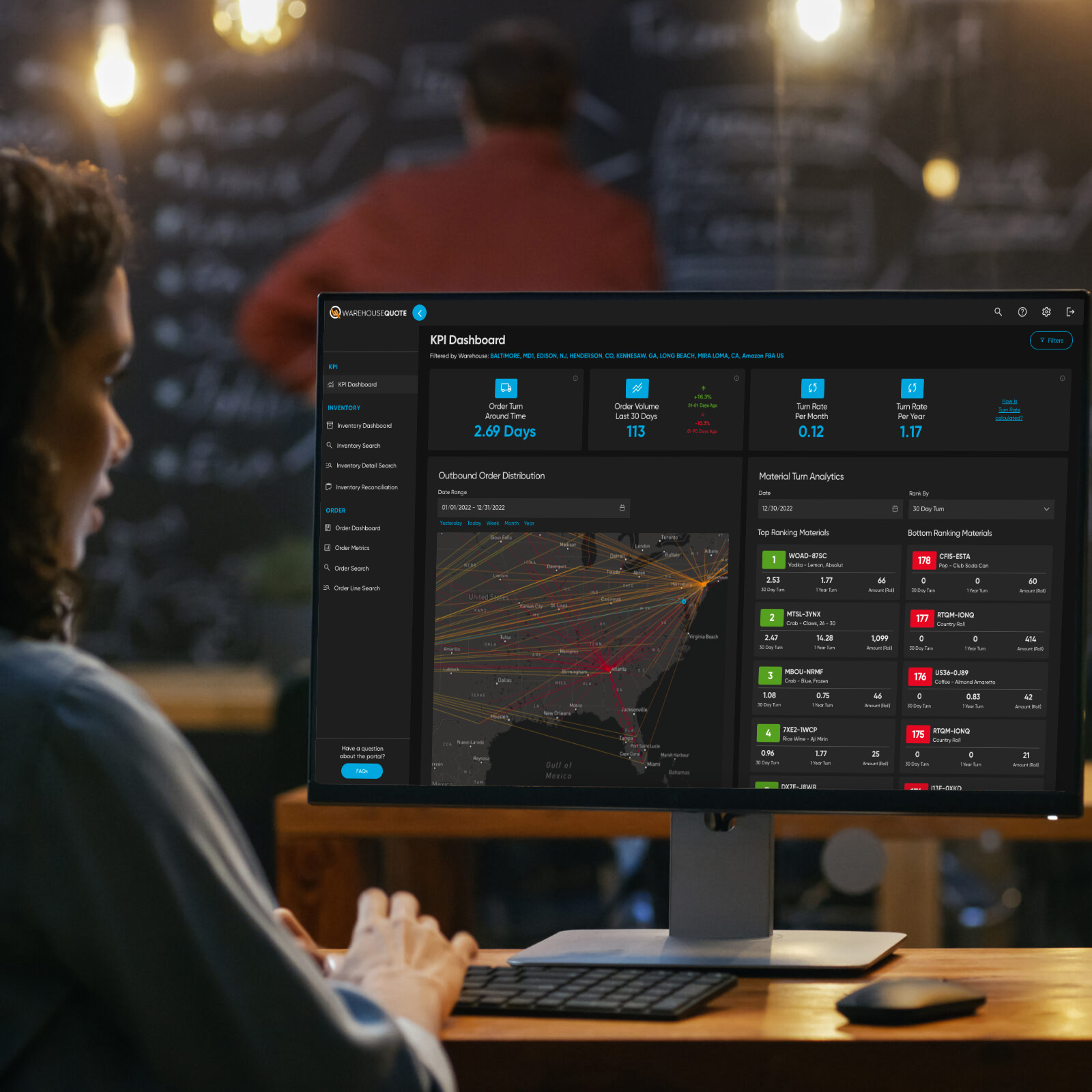 The Challenge
Traditional networks are
rigid and inefficient
Finite
capacity
Multiple
providers
Different
systems
Slow
optimization
The Solution
Integrated technology platform
for networkwide visibility
Inventory and order management

Streamline operations. Manage and track inventory and orders across all channels in a single technology platform.

Near real-time visibility

Eliminate stockouts. Stay ahead of low inventory levels with near real-time inventory and order visibility.

Turn analytics

Maximize efficiency. Gain clarity into fast and slow moving inventory reducing costs and improving network efficiency.

Network optimization

Reduce total landed costs. Improve shipping times. View network optimization insights and rapidly optimize warehousing programs.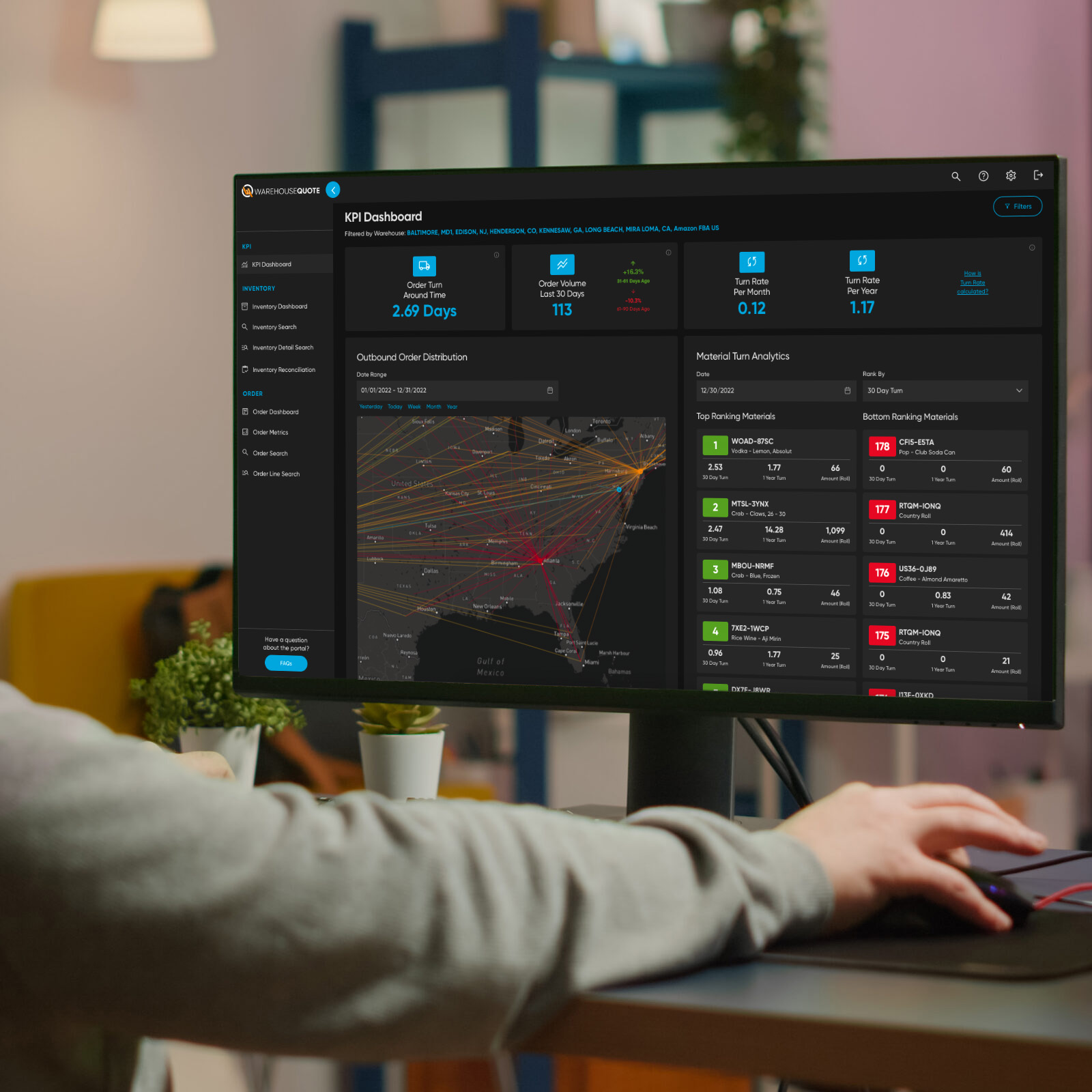 Why companies are partnering
with
WarehouseQuote
Maximize
revenue

Avoid retail stockouts, increase sales, and improve customer loyalty.

Operational
precision

Standardize B2B and B2C network workflows for streamlined operations.

Cost
efficiency

Reduce total landed costs with optimal product placement.

Network
scalability

Hybrid network connected by a single technology platform.